Finding Fantasy Draft value in 2nd year Head Coaches.
It's Fantasy Time! No…put away the crusted sock and box of tissues…I mean Fantasy Football Time!!
So with baseball, frankly, boring us let's turn our dipsomaniacal deliberations to where the old/married and young/dateless have been focusing their attentions come many an August before…The Draft!!!
Now I've often viewed coaching in the NFL like sex in the long-term relationship. People's first encounter with it is often awkward and unsatisfying. The second time around is more comfortable, even enjoyable. Until, down the road, just when you think you've got the hang of it your partner's pillow talk, as you slip seductively between the sheets, is something along the lines of "State your business" and she'll only agree to make love if she can, say, combine it with learning a trade or listening to Rosetta Stone tapes.
In other words in the world of NFL Head Coaching quick build-ups and fast flame-outs are inevitable. Still if we can find that sweet spot when Head Coaches peak we could be on the right road to where that Holy Grail of Fantasy Value and breakout Sleepers can be found.
And here's aptly named Jets owner Woody Johnson to toss out the year's first cheerleaders...
Of course not heeding one's own advice is why divorce lawyers are in business. So when we jumped into our research we reflexively assumed that new Head Coaches provided the best opportunity for offensive, and in turn Fantasy, improvement, but as the chart below indicates the first time ain't necessarily the best time:
Coaching Changes Since 2000 (80 Total*)
League Rank By Points Scored
Improve Decline No Change
1st Year 48.7% 41.3% 10.0%
2nd Year** 61.5% 32.3% 6.2%
*Does not include Interim coaches
**As compared to Year 1
Less than half of new Head Coaches were able to improve their teams rank in points scored and since more points on the real field generally translates to more Fantasy points for that team's players it was a crapshoot as to where the value could be found in this group. To that end we broke it down further to look at what happens when coaches with Offensive backgrounds take over, but it only caused the first year IMPROVE number to creep up to exactly 50%.
Second year Head Coaches did significantly better improving over their first year rank by 61.5%.
Still that's not enough to take coaching changes all that seriously since we're far more often than not dealing with the worst/lowest scoring teams in the league. They needed to move up in leaps (10 spots or more) to make a difference. In fact for most of these teams moving up a slot or two in the rankings is like New Jersey Governor Chris Christie losing 10 pounds in that it's the proverbial "deck chair off the Queen Mary" in terms of significance.
So was it worth our while to keep going…
Improve By 10 Spots
1st Year 15.0%
2nd Year 21.5%
According to this no and like the amount of meat on a Subway sandwich that pissed me off. It seemed like time that could've been better spent drinking until I realized the place to look for value was not with the short-sighted Herm Edwards and Dave Campos of the world, but with men of real vision. Guys who aren't afraid to cut veterans, start rookies and basically tear things down in order to build them back right. And therein lies the value as you can see in what I promise is the last chart.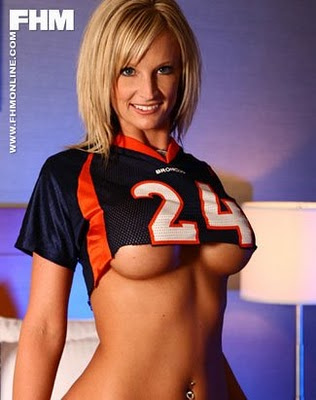 We'll mention the Broncos later, but Tebow-Shmebow I've always been a Champ Bailey man...
Offense That Declined Or Were Neutral In Coaches 1st Year
Teams Improve Decline No Change Imp. 10+
2nd Year 33 81.8% 9.1% 9.1% 39.3%
Ah, now those are numbers worth staying sober for. Over 90% of 2nd year Head Coaches who saw their offense lose ground in their first season bounced back with a scoring unit that improved in their second year and more importantly close to 40% took major strides. Eschewing the numbers for logic this seems to make sound sense in that in the "Hurry Up And Deliver" environment of the NFL Head Coaches may be given a pass their first year, but had better be turning things around come Year 2. Familiarity with schemes, a year of experience for the first Draft class, roster overhaul and increased expectations then often meet in that second year to produce significant gains. But enough speculating let's look at some recent teams that were in this situation and what Fantasy impact it had…
2011 Buffalo Bills: Chan Gailey's about as colorful as a Goth Fashion Show, but he can coach some offense. The Bills went from 28th to 14th in points scored in 2011, his 2nd year, with these results: Ryan Fitzpatrick QB13 (A top tier QB in 1st Half, 2nd tier thereafter), Fred Jackson RB14 in only 9 games total, C.J. Spiller RB32 on only 147 touches, Stevie Johnson 1000yds./7 TDs, WR21.
2010 Detroit Lions: Jim Schwartz' 2nd year is marred by QB injuries and yet: Stafford/Hill/Stanton combined QB7, Jahvid Best RB23 on 9 starts and 171 carries, Calvin Johnson WR6 despite 1 missed game, Brandon Pettigrew TE12 up from TE25 in 2009.
2010 Denver Broncos: Josh McDaniels Part Deaux goes 4-12 and still: Kyle Orton QB16 in 13 games,
Knowshon Moreno RB18 also in 13 games, Brandon Lloyd WR1, and even the enigmatic Jabar Gaffney 65 receptions.
2010 New York Jets: Year 2 for Uncle Buck of the Toe Suck Rex Ryan: Mark Sanchez QB19 up from QB25
in 2009, LaDanian Tomlinson RB 17, Santonio Holmes WR32 in only 12 games and Dustin Keller TE9 up from TE20 a year earlier.
2010 St. Louis Rams: All players (save Steven Jackson) seemingly undraftable off a 1-15 campaign nonetheless: Sam Bradford QB20, Steven Jackson RB14, Danny Amendola/Daniel Fells Bye Week usable.
2010 Oakland Raiders: Tom Cable's Fight Club Round 2: Jason Campbell QB 25 in 12 starts, combined with Bruce Gradkowski for QB17, Darren McFadden RB6 in 13 games, Zach Miller career best TE10.
2010 Tampa Bay Buccaneers: Raheem's Dream Season: Josh Freeman QB7, LaGarrette Blount RB24 on only 7 starts, Mike Williams WR11, Kellen Winslow TE6.
As with Freeman/Williams in 2010 it's always nice to have Tampa Bay pair to draw to...
In addition to spotting the breakouts of Brandon Lloyd, Josh Freeman, Mike Williams and Brandon Pettigrew this methodology was hip to such coming-of-Fantasy stories as Philip Rivers (2008), Owen Daniels (2007), Adrian Peterson (2007-Rookie Season) and Greg Jennings (2007). Of course these are all happy coincidences of what this theory is really all about-finding bargain depth to fill in for those inevitable injuries, bye weeks and to round out your WR3 and Flex positions.
So if you're buying what we're selling here keep an eye on Dallas (15th in points), Denver (25th) and Tennessee (21st) to improve their scoring ranks and likely carry a few players along to career Fantasy years. That doesn't mean the likes of Chris Johnson, Miles Austin, Tony Romo, Peyton Manning, DeMarco Murray and Jason Witten are going to go crashing down the board, but they may just well exceed their ADPs (Average Draft Position) so getting them, even at their expected price, could turn out to be a steal. And don't forget to keep guys like Jared Cook, Craig Stevens, Nate Washington, Jake Locker, Jacob Tamme, Kevin Ogletree,
Lance Ball and Ronnie Hillman in mind in the waning rounds as potentially solid backups and trade chips taken with picks that are often frivolously (and, if your like us, drunkenly) wasted.
Good Luck!
We'll have more Fantasy stuff up in the coming days. Some in notes form, some in in-depth essay form, but hopefully all a tad askew from what you get on the traditional sites because wild speculation and bad puns is
what we're all about. Until then, there's this…